Make your own Adult Board Game for Erotic Fun!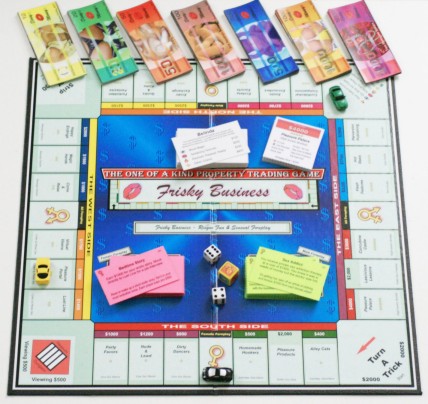 Remember the delightful excitement you had playing board games when you were young? But, now that you have grown up, you have more interesting types of play in mind. A few spicy new rules for these games could invigorate your sex life by transforming them into fun foreplay or sex games. Combine the rush of an intense competitive game with some risqué fun that includes intimate and sensual pleasuring. Discover how you can transform your classic property trading game into an opportunity for erotic enjoyment leading to Amazing Sex.
Fun and foreplay are essential to any relationship. As a couple, laughing and playing together and with friends keeps you both happy. Erotically spiced games provide fun and exciting ways to introduce sensually playful activities. Playing foreplay games together helps to increase your desire and anticipation for amazing sex. Instead of foreplay being a routine path to sex, playing foreplay games ensures it gets the proper time, creativity and energy it deserves. The competitive nature of the game combined with strategy and random events helps build sexual tension and increase your excitement. Click here for more information about this product.